BBQ Repair Long Island
º Twin Eagle º Weber º Bull º Fire Magic º Big Green Egg º Napoleon Grills
Grills » Parts » Accessories » Propane Filling - - - Lowest Price on Grills @ (631) 296-0813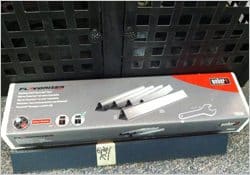 BBQ Repair Long Island
We perform BBQ cleanings and repairs for homeowners. Barbeque repair requires experience and training, which our technicians bring to each job in a professional manner. Our service division is second-to-none and we pride ourselves on quality work from cleanings to repair and restoration of your favorite grill.
Always remember, "If you have the grill, we have the part."
Maintaining your grill through yearly cleaning and servicing not only provides safety for you and your loved ones but it also extends the life of your BBQ or grill and gives each meal the taste as if it was cooked on a brand new grill. We also service portable electric and gas grills right here in our shop. Please bring it in for the quality and professional service that Long Island Grills provides. Patio heater not working? Not a problem. Just call Long Island Grills for service and repair.
BBQ Repair & Parts